Submitted by
SarahSorensen
on Fri, 06/24/2016 - 1:09pm
We are already coming up on the 4th of July! Time to celebrate some independence! I think one of the best ways to appreciate this holiday is to take time to know more about our history and to read work that challenges us to grow and mature as citizens. Here are just a few ideas to get you started:
1. Lies My Teacher Told Me: Everything Your American History Textbook Got Wrong by James Loewen
This book is wide-ranging in subject matter, much like the kind of history textbook that you were probably issued as a kid. The difference is that Loewen strives to correct the misinformation and white-washed images that sanitize our history of some of the uglier truths. I appreciate how accessible this book is for those of us who are not scholars in the subject.
2. Kalamazoo Gals: A Story of Extraordinary Women & Gibson "Banner" Guitars of WWII by John Thomas
Don't forget that history happens locally too! Why not learn more about the awesome women who helped make the Gibson "Banner" guitars? This is an interesting way to explore some of the work that women did during WWII.
3. Race to Incarcerate: A Graphic Retelling by Sabrina Jones, Marc Mauer, and Michelle Alexander
One of the most patriotic things that we can do is to examine ways in which we can improve our country and how it functions. This graphic book uses both text and illustration to help explain our prison system and the ways in which it has been influenced by racism. Marc Mauer wrote a much longer and more academic book by the same name if you would like a more thorough guide, but for those of us who just need to grasp the bigger picture, this is perfect. This is an illuminating and informative read.
4. Nickel and Dimed: On (Not) Getting By In America by Barbara Ehrenreich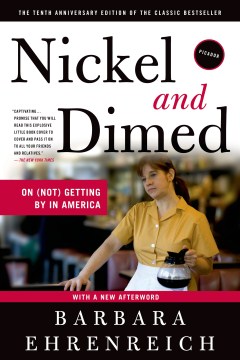 Poverty is real. It is simply not the case that having a job (or jobs) will secure your future, or even your present. It is entirely possible to have an advanced degree, multiple jobs, good budgeting skills, and not enough money to even pay for the essentials. We don't like to think about that. We look for ways to make it the fault of the poor. It is better to acknowledge the problem and look for solutions.
5. The Declaration of Independence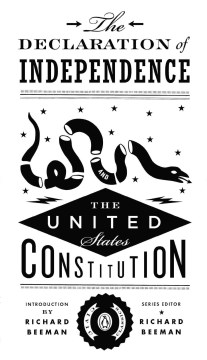 This one is obvious, but we might want to pay attention to it and read it.
Well, that's my list! Information is patriotic; caring about all of our citizens is patriotic. We all share the responsibility to shape our communities. Let's do so with love and kindness. Happy (early) Independence Day!
Best,
Sarah Sorensen