The Prince (Compact Disc)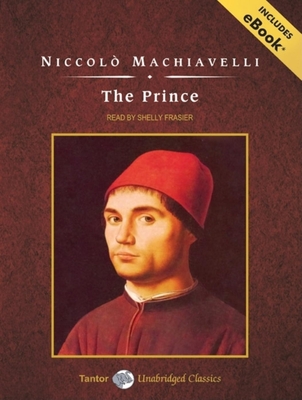 Description
---
The Prince has long been both praised and reviled for its message of moral relativism and political expediency. Although a large part is devoted to the mechanics of gaining and staying in power, Machiavelli's end purpose is to maintain a just and stable government. He is not ambiguous in stating his belief that committing a small cruelty to avert a larger is not only justifiable but required of a just ruler. Machiavelli gives a vivid portrayal of his world in the chaos and tumult of early-sixteenth-century Florence, Italy, and Europe. He uses both his contemporary political situation and that of the classical period to illustrate his precepts of statecraft.
About the Author
---
Considered one of the great early political analysts, Niccolo Machiavelli is a historical figure in the turning point from the Middle Ages to the Modern World. In his most famous work, "The Prince," he promoted the then revolutionary and prophetic idea that theological and moral imperatives have no place in the political arena.

In addition to narrating audiobooks, Shelly Frasier has appeared in many independent film and theater projects in Arizona and southern California, and she has developed character voices for animation projects and done voice-over work for commercials.