Sciencia: Mathematics, Physics, Chemistry, Biology, and Astronomy for All (Wooden Books) (Hardcover)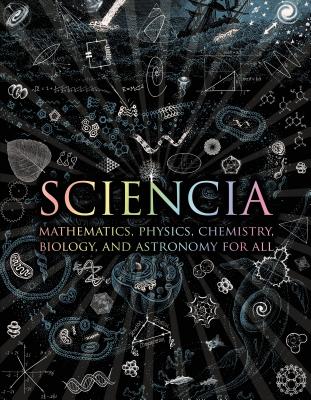 Description
---
From basic mathematical and physical formulas that govern much of our world to the components of matter; from the structure of the cosmos to that of the human body-the discoveries of scientists over the last millennium have been remarkable.
Sciencia gathers together Useful Mathematical and Physical Formulae, Q.E.D, Essential Elements, Evolution, The Human Body, and The Compact Cosmos, six elegant and insightful short volumes spanning the realms of mathematics, physics, chemistry, biology, evolution, and astronomy, offering invaluable information to today's readers. Lavishly illustrated with engravings, woodcuts, and original drawings and diagrams, Sciencia will inspire readers of all ages to take an interest in the interconnected knowledge of the modern sciences.
Beautifully produced in thirteen different colors of ink, Sciencia is an essential reference and an elegant gift.
About the Author
---
Matthew Watkins, Ph.D. is a musician and mathematician. He lives in England. Matt Tweed is an artist and musician. He lives in England. Burkard Polster is a professor of mathematics at Monash University in Melbourne, Australia. Gerard Cheshire is is a professional science writer. He lives in England. Moff Betts, M.D. lives and practices medicine in Wales.