If Only (Hardcover)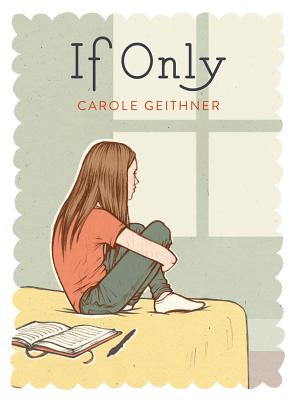 Description
---
A stunning debut about one girl's journey through loss and grief.

Corinna's world is crushed after her mother dies of cancer. How does she get through the funeral, trays of ziti, a father who can't communicate, the first day of school, Mother's Day, people who don't know what to say, and the entire eighth-grade year? Despite her alienation from many of her peers, including her best friend, she succeeds in finding support. She dares to bare her innermost fears, hurts, and wishes, and even allows herself to have a flowering crush on a boy in the school band. She also finds out deep secrets about her mother which she never knew. It's a year that will change Corinna's life forever.
About the Author
---
The emotional power of IF ONLY is informed by Carole's more than twenty years of experience as a clinical social worker, working with scores of children who have had a parent die, as well as adults whose childhoods were shaped by parent loss. Carole is currently an Assistant Clinical Professor of Psychology at George Washington University School of Medicine. This is her first novel. She lives with her family in Maryland.