The Trouble in Me (Hardcover)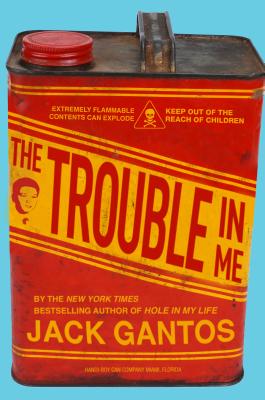 Description
---
This fiery autobiographical novel captures a pivotal week or two in the life of fourteen-year-old Jack Gantos, as the author reveals the moment he began to slide off track as a kid who in just a few years would find himself locked up in a federal penitentiary for the crimes portrayed in the memoir Hole in My Life. Set in the Fort Lauderdale neighborhood of his family's latest rental home, The Trouble in Me opens with an explosive encounter in which Jack first meets his awesomely rebellious older neighbor, Gary Pagoda, just back from juvie for car theft. Instantly mesmerized, Jack decides he will do whatever it takes to be like Gary. As a follower, Jack is eager to leave his old self behind, and desperate for whatever crazy, hilarious, frightening thing might happen next. But he may not be as ready as he thinks when the trouble in him comes blazing to life.
This title has Common Core connections.
About the Author
---
Jack Gantos has been hailed as "elementary school's answer to Hunter S. Thompson" (BCCB). He is the author of many books, including the Jack Henry and Joey Pigza series; the Rotten Ralph books; the Printz Honor and Sibert Honor memoir Hole in My Life; and the Norvelt novels-Dead End in Norvelt, recipient of the Newbery Medal, and From Norvelt to Nowhere. He lives in Boston.