Anna and the French Kiss (Paperback)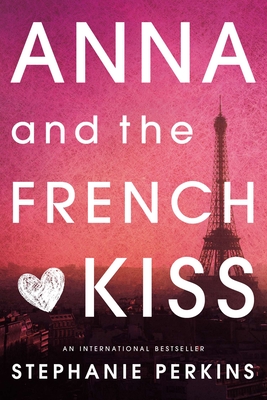 Staff Reviews
---
I used to never read contemporary romance. That all changed when I discovered Stephanie Perkins. Follow Anna as she travels to Paris to attend school. There she meets Etienne St. Clair; the unavailable and perpetually charming French-Brit who steals her heart. Anna struggles with issues of self but comes out the better for her difficulties. And, through it all, we get an insider's view of Paris, Anna's truest love. I wish this book was around when I was 12.
If you like Anna its sequels, Lola and the Boy Next Door and Isla and the Happily Ever After, are equally charming.
— From
Krys
Description
---
Anna can't wait for her senior year in Atlanta, where she has a good job, a loyal best friend, and a crush on the verge of becoming more. So she's not too thrilled when her father unexpectedly ships her off to boarding school in Paris - until she meets Etienne St. Clair, the perfect boy. The only problem? He's taken, and Anna might be, too, if anything comes of her crush back home. Will a year of romantic near-misses end in the French kiss Anna awaits? "Magical. Anna and the French Kiss really captures the feeling of being in love." - Cassandra Clare, author of The Mortal Instruments series "Anna and the French Kiss charms readers] with its Parisian setting and tres bien boy."
--MTV.com "Very sly. Very funny. Very romantic. You should date this book." - Maureen Johnson, New York Times bestselling author "Tantalizing pacing, sparkling repartee, vibrant supporting characters . . ." - Gayle Forman, New York Times bestselling author of If I Stay "Imagine a mug of rich, thick hot chocolate. Now add a swirl of sweet whipped cream. Yummy? Oui. Well, Anna and the French Kiss is richer, sweeter, and--yes--even hotter. You're in for a very special treat." --Lauren Myracle, New York Times bestselling author of Peace, Love and Baby Ducks and Let It Snow
About the Author
---
Stephanie Perkins (www.stephanieperkins.com) lives in Asheville, North Carolina.