The Chronicles of Chrestomanci, Volume 1: Charmed Life/The Lives of Christopher Chant (Mass Market Paperbound)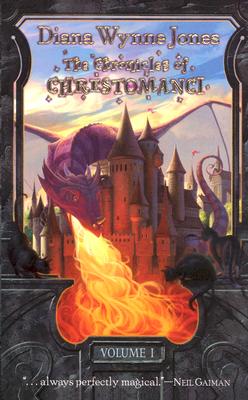 Staff Reviews
---
Jones is one of my favourite authors and her Chrestomanci books are among her best works. Now you can read two stories bound in one. Jones is responsible for heavily influencing the "Magic School" stories that we are now so familiar with. In fact, J.K. Rowling was likened to (and accused of lifting content from) Jones when her first Harry Potter was released. Wry, witty, British, captivating, enchanting… this is everything that I want in my fantasy.
— From
Krys
Description
---
In this multiple parallel universes of the Twelve Related Worlds, only an enchanter with nine lives is powerful enough to control the rampant misuse of magic--and to hold the title Chrestomanci...
The Chants are a family strong in magic, but neither Christopher Chant nor Cat Chant can work even the simplest of spells. Who could have dreamed that both Christopher and Cat were born with nine lives--or that they could lose them so quickly?