Love May Fail (Paperback)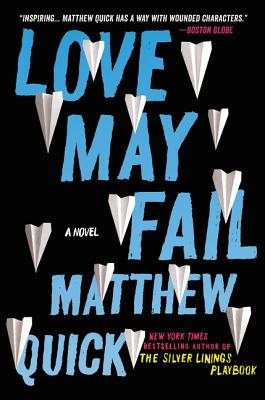 Staff Reviews
---
Portia Kane catches her pornographer husband cheating and decides to leave him and start a new life...sort of. Her new life is mostly about getting back to herself. To return to a life more genuine, she will have to navigate the issues she faced growing up: a mentally ill mother, a teacher whose guidance once meant everything to her--and of course, she will make new friends along the way. This story is heartwarming, heartbreaking and a satisfying read.
— From
Sarah
Description
---
An aspiring feminist and underappreciated housewife embarks on an odyssey to find human decency and goodness--and her high school English teacher--in New York Times bestselling author Matthew Quick's offbeat masterpiece, a quirky ode to love, fate, and hair metal.
Portia Kane is having a meltdown. After escaping her ritzy Florida life and her cheating pornographer husband, she finds herself back in South Jersey, a place that remains largely unchanged from the years of her unhappy youth. Lost and alone, looking to find the goodness in the world she believes still exists, Portia sets off to save herself by saving someone else--a beloved high school English teacher who has retired after a traumatic incident.
Will a sassy nun, an ex-heroin addict, a metal-head little boy, and her hoarder mother help or hurt her chances on this madcap quest to restore a good man's reputation and find renewed hope in the human race? Love May Fail is a story of the great highs and lows of existence: the heartache and daring choices it takes to become the person you know (deep down) you are meant to be.